Featured In




Keep Your Dog's Coat Healthy and Odor-Free 
As fur parents, we love to get close to our dogs and shower them with lots of hugs and kisses - most especially when they just got home from the groomer.

But a problem we all face is: their soft, tangle-free coat and fresh scent seem to only last a few days.

If you frequently send your dog back to get bathed or just don't have the time, a few spritzes of our cologne or perfume should fix it.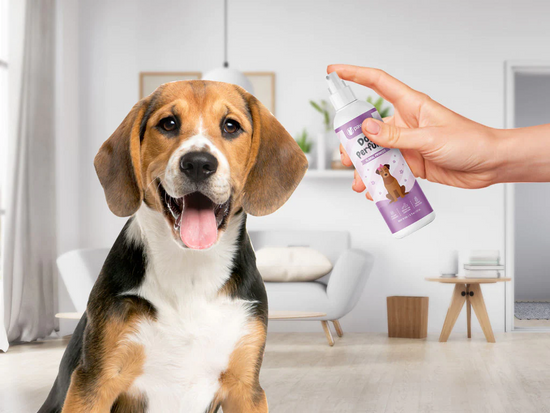 Introducing the Best Smelling Pet Cologne
Our specially designed perfume effectively deodorizes your dog's coat and gives them a pleasant fresh scent with a touch of lavender (Handsome Fresh) or delightful powdery floral scent (Floral Princess).

All you have to do is lightly spray the pet cologne a few inches onto their dry coat. Then gently comb, brush or massage your pet's fur.

It's safe to use anytime, especially between baths or trips to the groomer.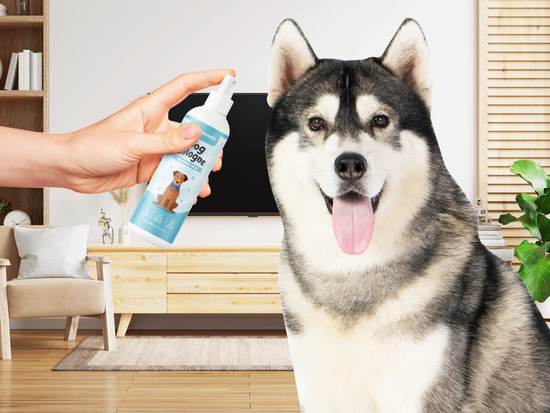 Make Your Pooch Look Good And Smell Good!
Special Offer: Get Up to 20% Discount + Free Shipping
Click Here To Order

More Than Just A Fresh Scent…
Salon-Quality
Used by professional groomers as a finishing spray after a full grooming session.
Deodorizing
Few spritzes keep doggie fur smelling fresh all the time.
Fur Enhancing
Conditions and moisturizes the fur to keep them static-free, tangle-free, soft, and shiny!
Alcohol Free Formula
Made with water and plant-based surfactants derived from coconut and palm. No alcohol.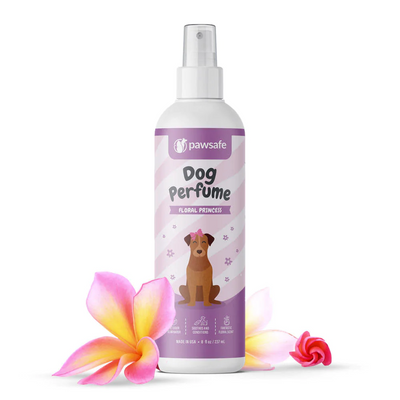 Loved By Hoomans And Their Dogs
Over 200,000 happy PawSafe® customers!
Catherine S.
"I'm so glad to have found a cologne that has a scent that actually lasts. My pug now smells so fresh every day!"
Elma T.
"My poodle has really dense, curly hair and even though I comb it every day, they still get tangled! This cologne finally kept it soft and tangle-free, my dog's fur never looked this constantly good."
Jacob H.
"I always bring my dog to the groomer. But this cologne kept him smelling good. I only schedule full grooming twice a month and it's just for maintenance, not because of his smell."
How-to-Use The PawSafe® Pet Cologne
Freshen Up Your Pooch In 3 Easy Steps…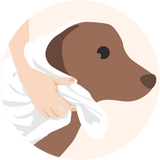 1
Clean
Before spraying the perfume, clean your dog's fur. Remove dirt and any sticky residue.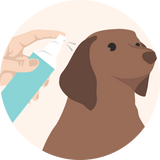 2
Spray
Spray the perfume directly on your pooch. At least 4 inches from their body. Avoid the eyes, nose, and mouth.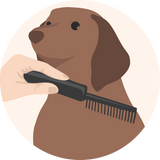 3
Comb
After applying the perfume, comb your dog to spread out the perfume around their body.
Frequently Asked Questions.
The most common questions asked about using the PawSafe® Dog Cologne Perfume Deodorizing Spray
Yes, there is! If you're curious about how professional groomers do it, after drying your pooch, they use a pet cologne as a finishing spray.
Dog colognes freshen up your dogs in between baths, keeping them smelling fresh and clean. This prevents frequent bathing that could damage their skin's natural oils. 
Yes! Our pet cologne is water and plant-based making it hypoallergenic and non-toxic. Spray at least 4 inches from your dog's body and avoid their eyes, nose, and mouth. 
Professional groomers use good quality shampoo but the real secret is in the finishing spray - a great smelling cologne. Our pet cologne is exactly what groomers use. It's designed to keep your dog smelling fresh and fantastic in between grooming sessions.
Our pet cologne is made with water, plant-based surfactants derived from coconut and palm, emulsifier, fragrance, and preservative.

Handsome Fresh: Fresh with a touch of lavender

Floral Princess: Powdery floral scent
Lightly spray the cologne onto a dry coat. Gently comb, brush or massage into your pet's fur. Use anytime, especially between baths or trips to the groomer.
We recommend spraying our pet cologne once a week or whenever your dog's fur starts to smell. Our pet cologne is safe to use on all coat types. 
There are dog breeds that really smell, even after bathing. Even if you've used a scented shampoo. This is because of their oil secretion. Frequent bathing can make this worse and the best option you can use to cover up the smell is by spraying dog cologne. 
US Customers: Your order will be processed within one business day and shipped from our US warehouse via USPS, UPS, or FedEx. Your goods should arrive within 2 to 5 business days.

Non-US Customers: Your order will be processed within one business day and shipped from the US or one of our international warehouses. Delivery times vary between countries but expect anywhere from 5 to 14 business days. Any additional taxes and duties are paid by the customer.
We want you to be happy with your purchase. All our products are covered by our PawSafe® Promise which states that if you or your pet don't get along with our products, you can return them within 90 days for a full refund.PawSafe® products come with a 12 month (from the date of purchase) guarantee against defects in materials and workmanship. Accidental damage or damage that occurred through unintended use of the product is not covered under the 12-month warranty.