Featured In




Clean More With Just One Sheet!
As pawrents, we all know that cleaning up after our doggo is a 24/7 job - from accidents to spills to general maintenance, there's just no escape.While we've all come to accept that as part of our routine - we can all agree that it's messy, time-consuming, and paper-towel-consuming.

If you want to save time, money, effort, and loads of paper towels - it's time to make the switch!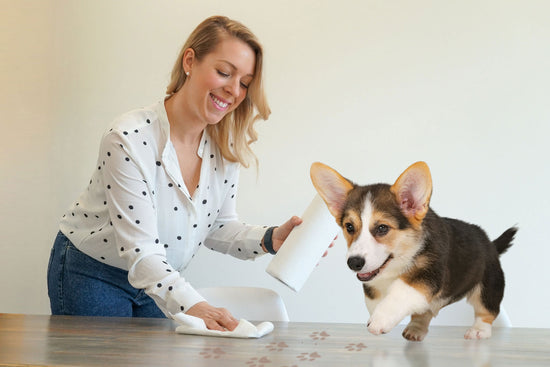 Say Hello To The Reusable, Quick-Clean Towels
Our all-natural, bamboo towels are 90% made from bamboo fibers that make them reusable, ultra-stong, and super-absorbent. No need to stock up and waste up to 62 paper rolls because 1 roll of our bamboo towel is enough to replace all those!

It's anti-microbial and anti-bacterial properties and leaves no residue which makes it better than any microfiber towel.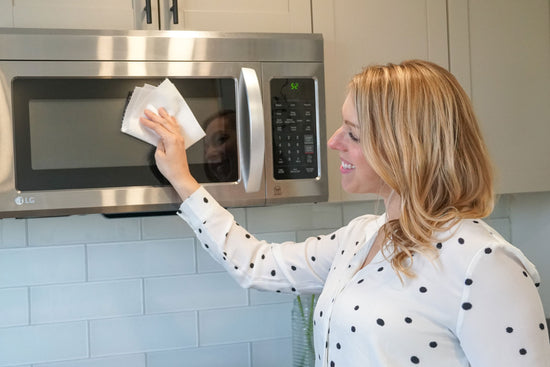 Cut Your Cleaning Time And Paper Waste In Half!
Special Offer: Get Up to 30% Discount + Free Shipping
Click Here To Order

A Single Sheet For All Your Cleaning Needs…
Quick-Drying
Absorbs up to 10x more liquid than regular paper towels and towels.
Multi-Purpose
Clean accidents & toys, dry dishes & bowls, dust off tables, counters, and more!
Reusable
Each roll gives you 1700 uses. Hand and Machine washable up to 120 times or until broken.
Safe And Non-Toxic
Hypoallergenic, anti-microbial, anti-bacterial, and lint-free.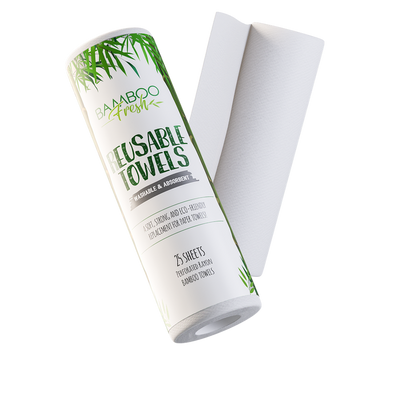 Loved By Hoomans And Their Dogs
Over 200,000 happy PawSafe® customers!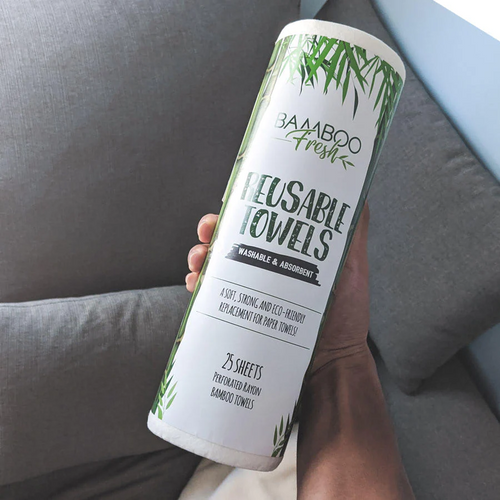 Lizzie M.
"This is the best bamboo fiber towel I've ever used. I literally use it for everything I need to wipe clean or dry. It does absorb more than any other paper towels and even microfiber towels."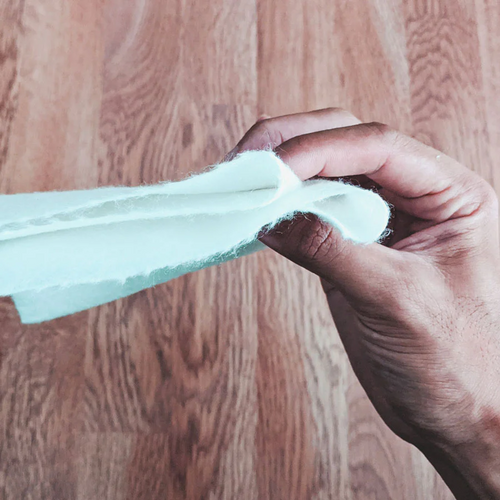 Gloria S.
"I'm never going back to paper towels ever again! My puppy is still in the potty training phase and these bamboo towels are such a lifesaver. It only takes one sheet to dry up the mess."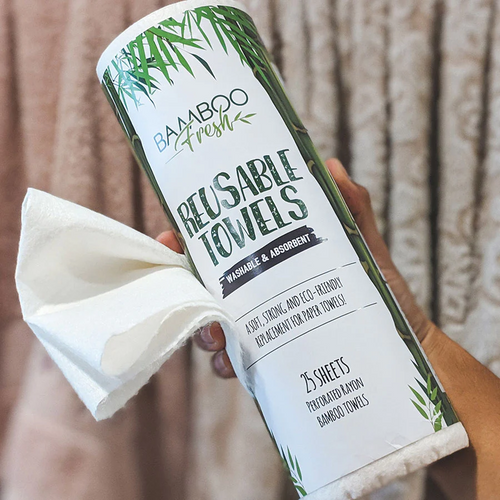 Olga T.
"These towels don't fail to surprise me. Rewashed a dozen times, still cleans just like the first time. Love the anti-bacterial property because I use them to wipe my pup's bowls and toys."
How-to-Use The PawSafe® Bamboo Towels
Clear Up All The Mess In 3 Easy Steps…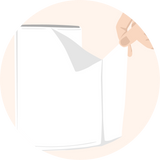 1
Tear
Grab one sheet from the roll. Follow the lining between sheets.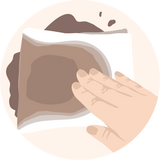 2
Use
Let the sheet absorb as much liquid or gather as much dust before using another sheet.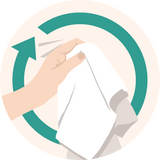 3
Reuse
After using each sheet, wash and let it dry. Once dry, you can reuse it again.
Frequently Asked Questions.
The most common questions asked about using the PawSafe® SPECIAL OFFER: Reusable Bamboo Towels
Each tear-off sheet is 11" x 12"
Our Bamboo Towels can be used to clean, polish, and dry different things. Some examples would be cleaning pet toys and mess such as urine, vomit, stains, etc., polishing glasses, dusting off counters, as well as drying up spills, water dishes, food bowls, and more. 
Each of our Bamboo sheets can be used up to 120 times or until the sheet is broken.
Yes! Our Bamboo Towels can fit most paper towel dispensers considering they are made to fit standard sizes. 
The towels can either be hand or machine washed, just like any fabric. Just make sure the water is at 40 degrees celsius and you're good to go. Some of our customers have reported that they've placed their Bamboo towels in the dryer with great success. Although we don't recommend this ourselves, we're glad to hear that the towels have the strength to withstand all.
US Customers: Your order will be processed within one business day and shipped from our US warehouse via USPS, UPS, or FedEx. Your goods should arrive within 2 to 5 business days.
We want you to be happy with your purchase. All our products are covered by our PawSafe® Promise which states that if you or your pet don't get along with our products, you can return them within 90 days for a full refund.

PawSafe® products come with a 12 month (from the date of purchase) guarantee against defects in materials and workmanship. Accidental damage or damage that occurred through unintended use of the product is not covered under the 12-month warranty.