Featured In




Is Your Dog Taking Forever To Dry?
Many dog owners struggle to dry their dog's fur. It's not just time-consuming, but it can often lead to a messy situation, particularly when your dog decides to take matter into their own paws - running around the house and rubbing against your carpet, furniture, and bedding to dry off.
But the problem goes beyond the mess. Damp fur can actually lead to itching, infections, and hotspots and their fur becomes more prone to tangling and matting which is painful and uncomfortable for your pooch.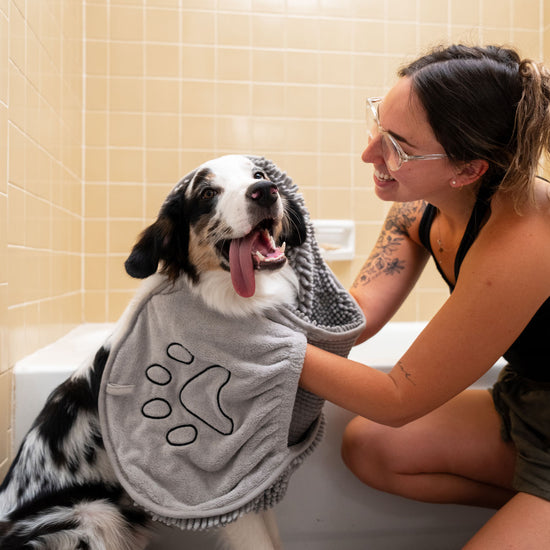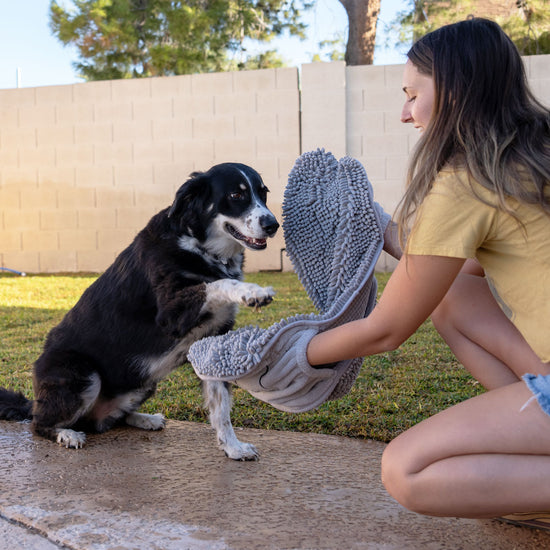 Meet The Ultimate Dog Drying Solution!
Our PawSafe® Shammy Dog Towel is a must-have to your dog's grooming essentials. Crafted from ultra-absorbent microfiber material, it can absorb up to 10x more water and moisture, ensuring rapid drying.

This repels loose fur, dirt, and grease, keeping it anti-bacterial and odor resistant. It's also gentle on your dog's fur and skin to help lessen tangling and matting.

Say goodbye to the endless towel rubs and wet messes that come after bath times!
Keep Your Dog Clean & Dry 10x Faster!
Special Offer: Get Up To 20% Discount + Free Shipping
Click Here To Order

Why Choose Our PawSafe® Shammy Dog Towel?
No Mess, just Quick & Hassle-Free Drying.
Ultra-Absorbent
Soaks up to 10x more water and moisture compared to other towels.
Perfectly Sized
Wide coverage for efficient absorption and drying, suitable even for large breeds and sizes
Easy to Clean
Machine washable, quick-drying, and repels fur, dirt, and grease.
Convenient
Designed with 2 hand pockets giving you better grip and control.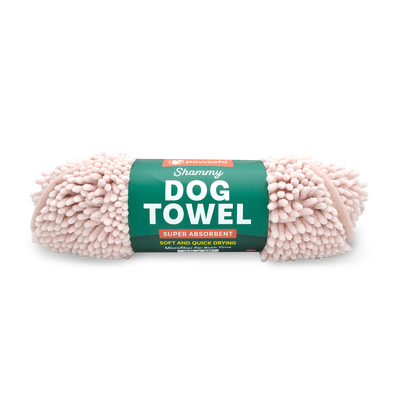 Loved By Hoomans And Their Dogs
Over 200,000 happy PawSafe® customers!
Alex A.
"Love it! It doesn't hold on to that wet dog smell. Truly a must-have for any dog owner. Less wasted time, less mess. Just perfect."
Billie N.
"I take my dogs with me on trails and always struggle to keep them clean and dry on the ride back. Thankfully I found PawSafe's Shammy Towel, drying takes only a matter of minutes!"
Lance E.
"I own a poodle and her fur keeps matting whenever I give her a bath. And boy, I never knew it was just the towel. After switching to this, my dog's fur dries perfectly."
How-To-Use The PawSafe® Shammy Towel
Drying your dog is as easy as 1-2-3!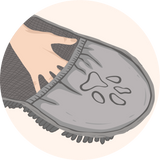 1
Position the Towel
Slide your hands into each pocket located at both ends.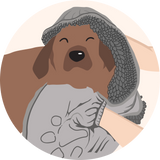 2
Wipe Your Dog
Start from their head and work your way down to the tail and paws.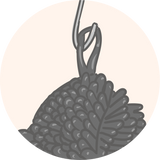 3
Clean & Store
Simply hang the towel to dry. If it's dirty, toss it in the washer then air dry for future use.
Frequently Asked Questions.
The most common questions asked about using the PawSafe® Shammy Dog Towel
Our Shammy Towel is easy to clean. Simply rinse with cold water or toss in the washer then hang it to dry.
We recommend replacing the towel once it's torn, damaged, or no longer usable.

In general, our Shammy Towel is made from durable materials that are designed to last.
Plus, this has antimicrobial properties which keeps it hygienic for everyday use.
The dimensions of our shammy towel are 35x85x2.5cm which is suitable for large breeds and sizes.
Our Shammy Towel is odor resistant. It repels loose fur, dirt, and grease, helping to keep it towel clean.
Yes! Our towel is especially useful in cold weather as it helps warm and dry your dog quickly, reducing the risk of them getting cold.